Tips for CEOs - Sample Checking Account Activity
The following are tips for CEOs using the Sample Checking Account Activity screen during Board Planning meetings.
Understanding Member Preferences of Delivery Channels
This data is for members with checking account activity in the last month.

Discuss the power of sampling member data to find the best and the worst actors in your membership base.

Discuss the concept of knowing the top 10% or the top 100 members, as well as the bottom 10% or 100.

Know the norms and research the extremes. This presentation is to get people thinking about how much, why, how, and the big question: Are we motivating members to do what we think we want? Are members acting in a way that hints at a new opportunity? Do we know what like members have in common and is there a way to use that to connect more quickly and more effectively?

Remind the group that you are looking only at members with checking accounts in this display. Then key in on 3 to 5 of these activity sorts, and let the data sink in – use the following Conversation Starter questions. Do not forget to present branch and member type differences along the way.
Conversation Starters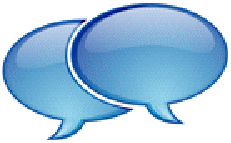 Many of the tools described in the following sections are intended as backdrops to start conversations with your teams. Try these questions to ask the group what they see as they review a dashboard:
o    Does the data support a belief they have about how members act?
o    Does the data dispel a belief about how members act?
o    What should we do to motivate a group?
o    Do we want more or less of a particular type of activity?
o    Are we making progress on our goals?
o    List three things that stand out based on this dashboard.