Tips For CEOs: Transaction Count by Delivery Channel
The following are tips for CEOs using the Analyzing Transactions by Delivery Channel screen during Board Planning meetings.
Understanding Members Preferences of Delivery Channels
Briefly explain delivery channels and what they mean to the group. Throughout the presentation you will be referencing the concept of user penetration and the need to recognize small blocks of like-minded members

# of Members includes the users of this service or channel; members are represented multiple times thus the Totals exhibited are greater than your total member count.

Be sure to compare trends by showing multiple months (change Month/ Year).

Look for branch preferences by changing branch displayed; remember these are the member's origination branch, not the transaction branch. Good time to explain the difference.

Use the following Conversation Starters to ask the group what they see in this data:
Conversation Starters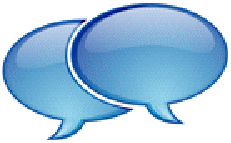 Many of the tools described in the following sections are intended as backdrops to start conversations with your teams. Try these questions to ask the group what they see as they review a dashboard:
o    Does the data support a belief they have about how members act?
o    Does the data dispel a belief about how members act?
o    What should we do to motivate a group?
o    Do we want more or less of a particular type of activity?
o    Are we making progress on our goals?
o    List three things that stand out based on this dashboard.